Coming from a background in healthcare, I had no prior knowledge of cloud computing or any tech really, apart from the basics and a little web design experience. I originally set a goal to pass the AZ-900 exam the first time. Boy was I wrong! It took me a few tries to finally pass and get this certification under my belt. I was never a great test taker, so I was disappointed at myself, however, I didn't give up.
After failing a few times and finally passing (YAY!), I wanted to share two important things that I learned and did differently. First, I signed up for a free Azure subscription and tested out the different Azure services. If you're a hands-on learner like myself, this is the best option. Browse through the Azure portal, create a virtual machine, set locks on resources, and even deploy different test app services! The free account provides you with free services and credits for 12 months (Sign Up Here). Secondly, I signed up and purchased an online course through UDEMY which included quizzes and practice tests with over 100 questions, instead of self-paced studying. The free Microsoft Docs that are available online are great, but knowing how I learn best, I needed an expert to break down the different resources and explain in detail about things like PowerShell and Cosmos DB.
So, if you're looking for a basic understanding of Azure, its services, and to become Azure certified, this is the exam for you.
The AZ-900 specifically covers:
Basic Cloud Concepts
Core Azure Services
Security, Privacy, Compliance and Trust
Pricing and Support
In short, the AZ-900 covers everything minus the technical and configuration aspect. There are many Azure certification exams so make sure to do some research to pick and choose the path that fits you.
So, what's next on my cloud learning journey? I plan on continuing to step out of my comfort zone, map out the exact skills I need to gain more knowledge of the Azure cloud, and soak up as much information as I can! Azure Administrator or Azure Developer perhaps? The possibilities are endless!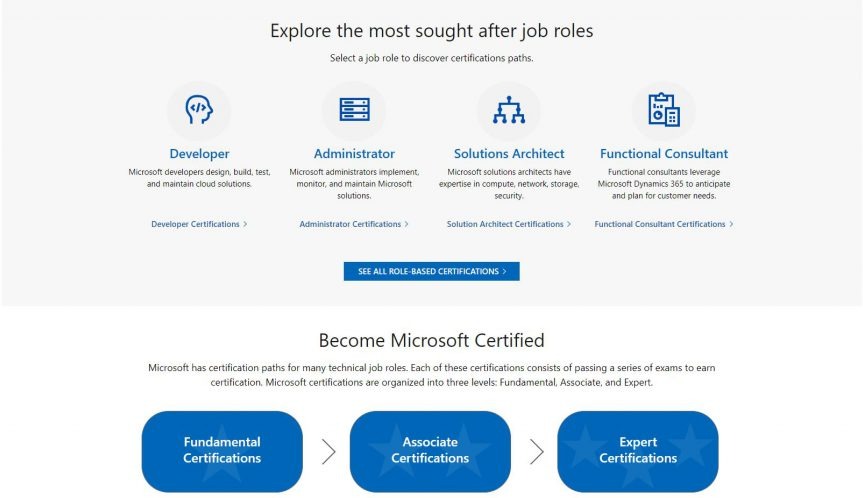 https://www.microsoft.com/en-us/learning/certification-overview.aspx
Yayoi Vanzego
Author
Yayoi is the Office Manager at Cloudforce and a native Washingtonian (go Terps!). Since joining our team, she's expanded her knowledge of the Cloud and is striving to go even further in the world of IT. She currently holds multiple Microsoft certifications including: Microsoft 265 Fundamentals (MS-900), Azure Fundamentals (AZ-900), and most recently the Teams Administrator Associate (MS-700).