Over the last year or so, I've sifted through A LOT of not-so-great resumes. Even more so, interviews with candidates who just weren't really interested in the position, Cloudforce, or anything in general. You would even be surprised at how often I email someone, get an enthusiastic response about scheduling some time, but they just don't show up! Crazy, right?! Nothing aggravates me more than being on video, excited to get to know someone, but they're not paying attention to anything I'm saying or they're downright rude (🙄).
Now, as the Workforce Specialist at Cloudforce, I'm on the other side of the interview table *forehead wipe*, so I want to share some tips and tricks on how to stand out and get hired by us. The hope is for jobseekers to take a look at their resume, make some changes if necessary, and use my advice to apply here (or really anywhere in the workforce!).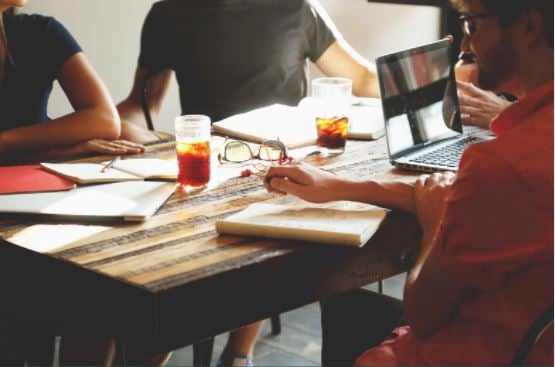 Applying
Before applying for the job, look through your resume. Make sure that there aren't any errors before submitting. Check for (or let Microsoft Word check for!):
Spelling errors
Grammatical errors
Alignment and formatting
Consistency in font
Length

Now this gets tricky. Most articles and resume experts say it shouldn't be over one page. For those who have extensive experience, I think it's okay for your resume to be no more than two pages. Anything more than that, sorry to say, we don't look at! Keep it concise and precise.
Another thing I notice, especially for technical jobseekers, are badges at the top of your resume. So unnecessary! I think I can speak for everyone in the recruiting field when I say, just list any certifications that you have under "Certifications/Licenses" or "Education". It looks WAY better – trust me.
The most important advice I can give is to remove any irrelevant experience and align your skills with the job to which you're applying. Take a look at the job description… if something on there is super similar to what you do at your current or previous job, put that in there! Don't plagiarize and take it word-for-word but put it into your own words. We love that you worked at your neighborhood pool, but is it relevant to the position you applied for? Probably not!
Last, but certainly not least, email me! I get TONS of applications and resumes on a daily basis. If you want to stand out, be personable and reach out to me. Cloudforce looks for more than what's written on your resume. Who are you as a person? What are some of your interests? How comfortable are you when meeting someone new? (In a client-facing business, turns out this is a big one to us!)
Before Your Interview
Do some research on us! Do you even know what we do? Did you read this article (bonus points if you bring this up 😉)?
We use Microsoft Teams for EVERYTHING. If you've been invited to a virtual interview, make sure your meeting link, audio, and video equipment are working.
Limit distractions – nothing is worse than taking an interview in a messy or noisy room. Take time to add a background image or clean your interview space and go to a quiet room. I understand; life happens! So, if your dog barks or baby cries, that (of course) is okay!
Arrive/join the meeting a few minutes early.

We treat Teams interviews the same as an in-person one. So be presentable (at least the top half... pajama pants are just fine).

Be prepared for questions that are about you and your personality. Not just your skills and what you do every day, what software you're familiar with… blah blah blah. Maybe I'll ask:

Where do you see yourself in 2-3 years?
What are some nice-to-have perks when you're looking to join a new organization?
What are some words to describe you?
During Your Interview
If you have to use your phone camera, try to have it standing on a sturdy desk or table. I've had interviews where the candidate was on his or her phone and it just kept falling... and falling… and falling. Or, they were walking (yes, this has happened before… twice).
Speak clearly – there's always the possibility of technical issues but, if you speak loud enough, we can hear you.
Be yourself.
Show us that you're interested in the job, eager to hear back, and want to actually be here.
Ask as many questions as possible. No question is a dumb one. Be as specific as you can!
After Your Interview
I love getting "thank-you" emails! It really does make a difference. If one candidate didn't do so well or was nervous but sent a thank-you, and another candidate didn't, that may give you some additional points!
Follow-up! Sometimes I may forget to reach out in a timely fashion because of numerous applicants and interviews. Feel free to email or call me to check the status of your application.
Stay connected to us on LinkedIn. We're constantly posting job openings and the easiest way to get notified of any job is right from our page.
With that being said, make sure to check out our current openings on our LinkedIn page.
Good luck!
Yayoi Vanzego
Author
Yayoi is the Workforce Manager at Cloudforce and a native Washingtonian. Since joining our team, she's expanded her knowledge of the Cloud. She currently holds multiple Microsoft certifications including: Microsoft 365 Fundamentals (MS-900), Azure Fundamentals (AZ-900), Teams Administrator Associate (MS-700), the aPHR (Associate Professional in Human Resources), and most recently achieved the SHRM-CP (Society for Human Resources Management – Certified Professional) certification in May 2023. Yayoi is actively researching and listening in on webinars focused on all things recruitment, workforce development and employee engagement, and is passionate about creating HR policies that align with both the business needs and employee satisfaction.