In February of 2022, Cloudforce underwent a comprehensive 8-hour audit in order to demonstrate our Microsoft Azure cloud migration proficiencies. The audit is used by Microsoft to vet whether a partner can meet their strictest and most stringent requirements for performing Azure migrations in accordance with the best practices outlined in the Cloud Adoption Framework (CAF).
The audit is a voluntary Advanced Certification limited to Microsoft Gold partners; and I am very pleased to report that Cloudforce passed the test! We can now humbly assert that we have earned the Microsoft designated - Advanced Specialization for Azure Migrations of Windows Server and SQL server.
That's a mouthful, what is this crazy thing?
It's actually one of the most challenging benchmarks as Cloudforce climbs the Microsoft competency ladder. Simply put, this certification validates us in the eyes of Microsoft (and Microsoft's customers) that according to the most stringent standards, we excel at delivering successful Azure cloud migrations.
Why is this important?
Earning this competency allows Cloudforce to access exclusive programs and resources from Microsoft to assist qualified customers on their cloud migration journey. It also sets us apart as one of a very small percentage of Microsoft partners that not only talks about performing cloud migrations the right way, but has gone the extra step of independently verifying it!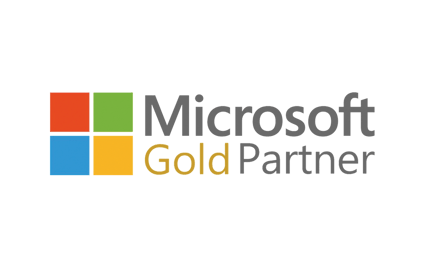 Preparation & lessons learned
Advanced Specializations require many thorough pre-requisites such as:
1) Multiple staff must pass a variety of required Microsoft certification exams, which indicate their deep proficiency in various Azure services and methods. Having completed these pre-requisites, Cloudforce staff now hold over 80 individual Microsoft certifications.
2) Microsoft requires specific monetary thresholds or "Azure Consumption" to demonstrate that our current customers are already using Azure. These thresholds demonstrate to Microsoft that a partner already has significant experience in not only migrating but also in maintaining and managing Azure environments.
3) Audit preparation; this is the big one!
a. We had to prepare and show exacting documentation & artifacts for multiple customers where we had completed Windows Server and SQL Server Azure migration projects. We had to ensure our documentation strictly conformed to Microsoft Best practices outlined and in alignment with the CAF.
b. In addition to showcasing Azure migration case studies using these documents, we had to additionally demonstrate to the auditor that we have the technical chops to perform a laundry list of migration tasks. This performance could not have been choreographed for the stage, as it involved multiple Cloudforce staff showcasing complex migration scenarios in real time to our auditor.
With the audit now completed and safely in our rear view mirror, we have incorporated feedback from the auditor and have enhanced our internal migration processes to further mature our workflows & documentation, leading to even more streamlined future migrations.
Summary
As a Microsoft Gold Partner with Advanced Specialization in Windows Server and SQL Server migrations, 100% of the Cloudforce delivery team is now certified on Microsoft's cloud platforms at the highest levels, including certified Azure Solutions Architect Experts. This achievement has been on our radar for a couple years, and it has taken us a little longer than we anticipated to get here, but we are thrilled to have been recognized by Microsoft for what we already knew; that we truly are the Leading Force in the Microsoft Cloud.
Michael Winick
Author
Michael's 20 years of experience in the Information Technology field includes helping many government, non-profit, and commercial customers streamline their IT operations while reducing costs and modernizing infrastructure. Early on, he acquired a knack for and curiosity about all things related to technology and enhancing productivity using modern tools. At Cloudforce, Michael has transitioned his career from a technical role to one where he now manages multiple customer projects as Cloudforce Technical Program Manager.